Ronald Jack celebrates 3 years officially present in Vietnam
Ronald Jack celebrates 3 years officially present in Vietnam
On April 20, 2017 Ronald Jack Vietnam Co., Ltd. was officially established with the mission of genuine importer, distributor and warranty for timekeeper, security control devices in Vietnam.
After 3 years of operation, Ronald Jack Vietnam Co., Ltd. has achieved many impressive results, Ronald Jack brand is the market leader in timekeeper, keeping an annual growth of 25%. This is also a premise for Ronald Jack to deploy stronger investment and deeper into the market of timekeeper, security control equipment in Vietnam.
RonaldJack Vietnam logo
Dai Phat and LogicBUY are the two official distributors of Ronald Jack in Vietnam. Recently, there have been nearly 25,000 timekeeper and Ronald Jack security control device sold in Vietnam market. Nam from April 2017 to April 2020 and Ronald Jack's products were distributed through a system of 800 agents across 63 provinces across the country.
According to the data of LogicBUY Company, the Ronald Jack Timekeeper brand accounts for 23% of the timekeeper market share in Vietnam, this is a positive figure for Ronald Jack in a potential market like Vietnam. Mr. Nhuong Vu – Managing Director of Ronald Jack Vietnam Co., Ltd. – said: "After 3 years of penetrating Vietnam market, Ronald Jack has created a solid foundation of brand, channel coverage and customer service. , the company provides hardware synchronization with software and package solutions for the needs of timekeeping, security control for organizations and businesses from 5 employees to tens of thousands of workers ".
In the plan for 2020 and the following years of Ronald Jack, we expect to increase the total number of products sold to 10,000 units annually and achieve a growth of 25% in the following years. In order to achieve the results on Ronald Jack, it is expected to launch in Vietnam the market 5 more new models accompanying 15 existing models to enrich Ronald Jack's products as well as meet the diverse needs of current customers. now on".
In Vietnam, many small and small companies importing small products also named Ronald Jack in the form of self-cutting, labeling and using non-copyrighted software. In order to avoid buying fake and poor quality goods, customers should carefully review the labels and warranty stamps of Ronald Jack on the machine, buy goods from distributors of Dai Phat Company, LogicBUY Company and use the copyrighted software. Ronald Jack firm "- Mr. Nhuong Vu added.
Genuine stamps are printed on the product
On the other hand, also in 2020, Ronald Jack Vietnam Co., Ltd. will officially become the importer and warranty for the Japanese timekeeper, Japanese security control system – AIKYO and the security control brand. door lock from Heute – of Germany.
In addition to positive business results, Ronald Jack has also resonated recently in the Vietnamese business community with effective marketing campaigns. With the slogan "Old collection – Innovation", Free warranty on products products of other timekeeper companies on the market, commitment to product warranty for 2 years of use, product innovation for 90 days and software support the timekeeping product.
After 3 years of establishment and development, Ronald Jack has established himself as a leading enterprise in Vietnam in the field of timekeeping, personnel management and security control equipment. With good and consistent investment, along with good product quality, long-term warranty. The Ronald Jack brand is sure to gain more success in Vietnam market!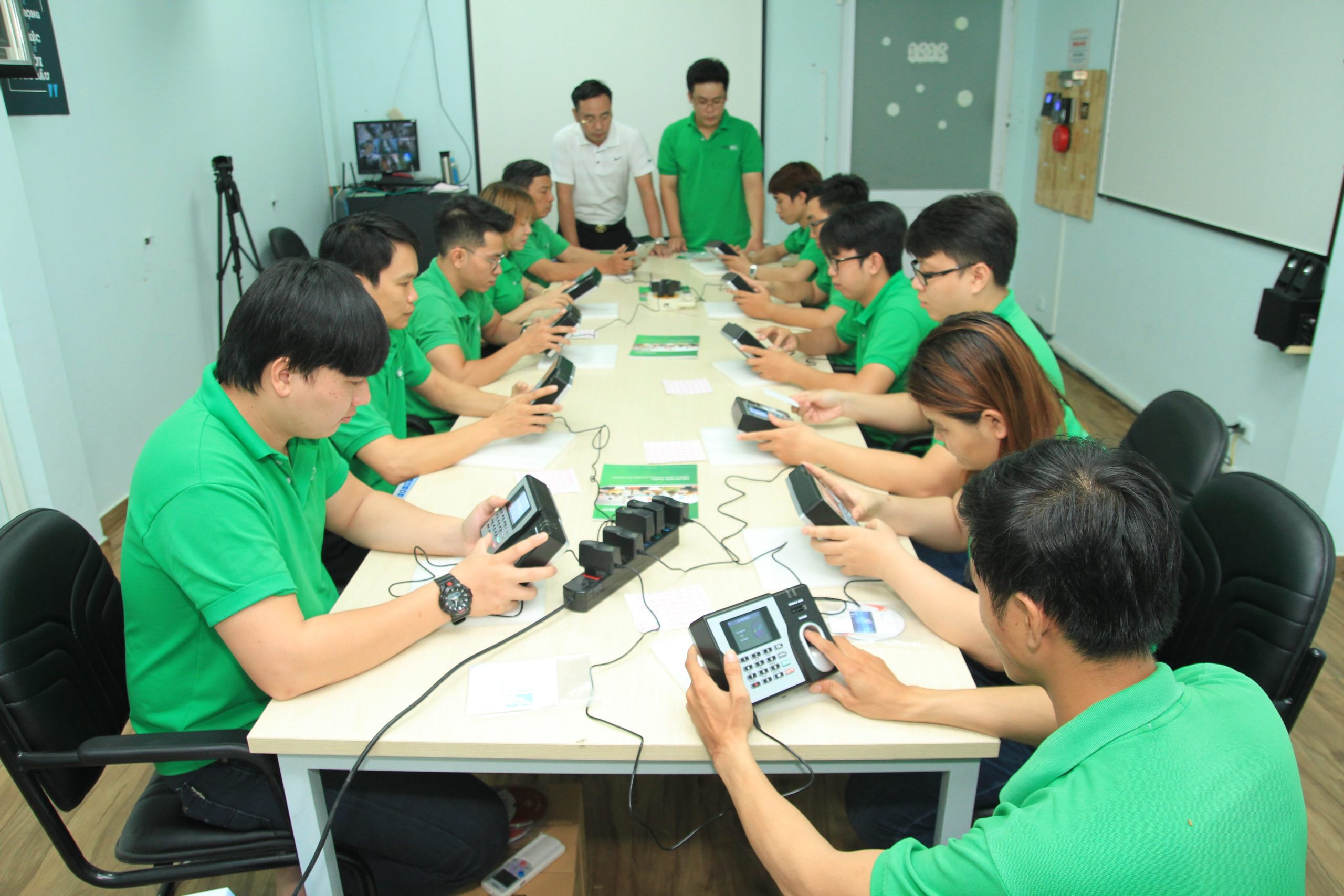 Step 1: Test the timekeeper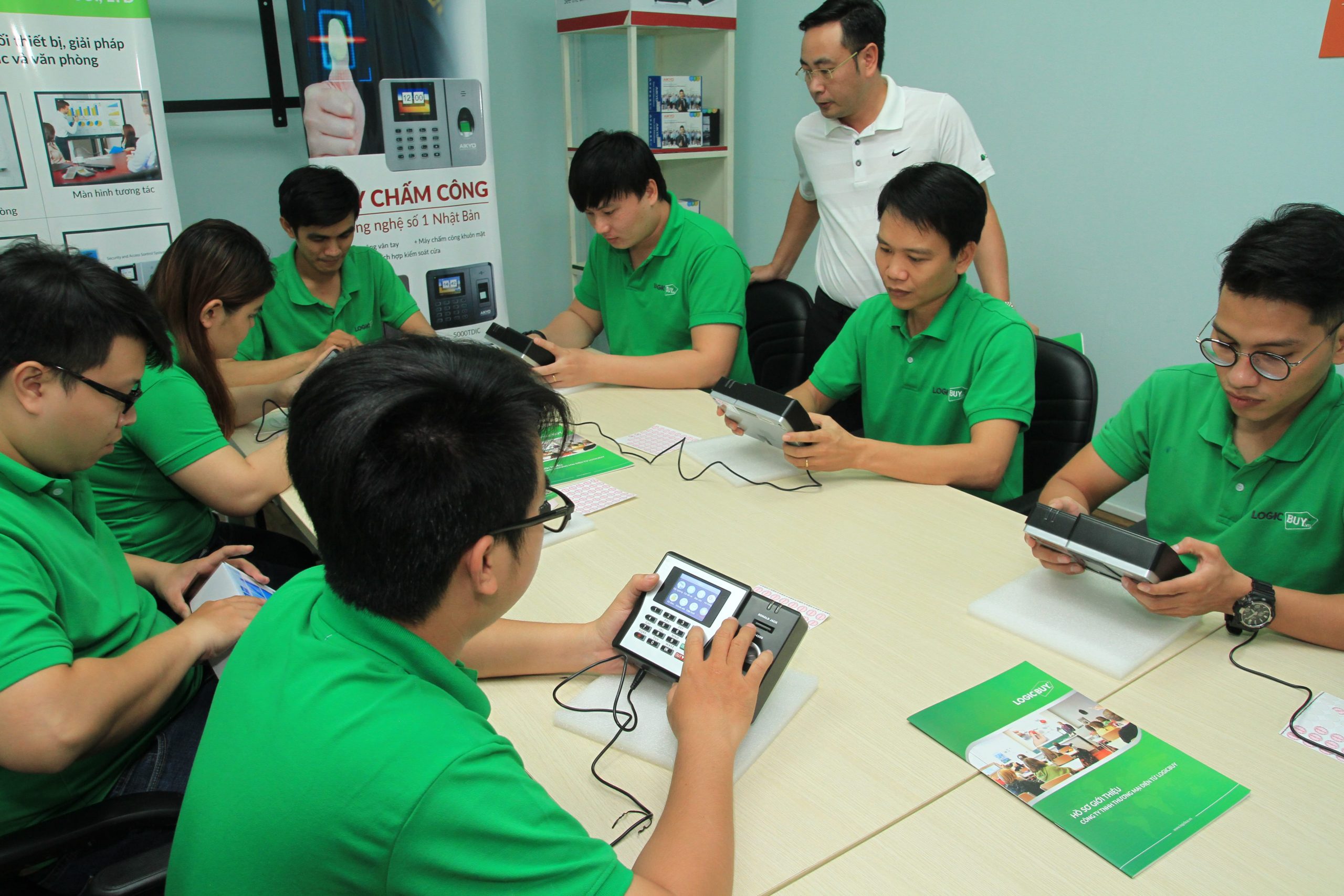 Step 1: Test the timekeeper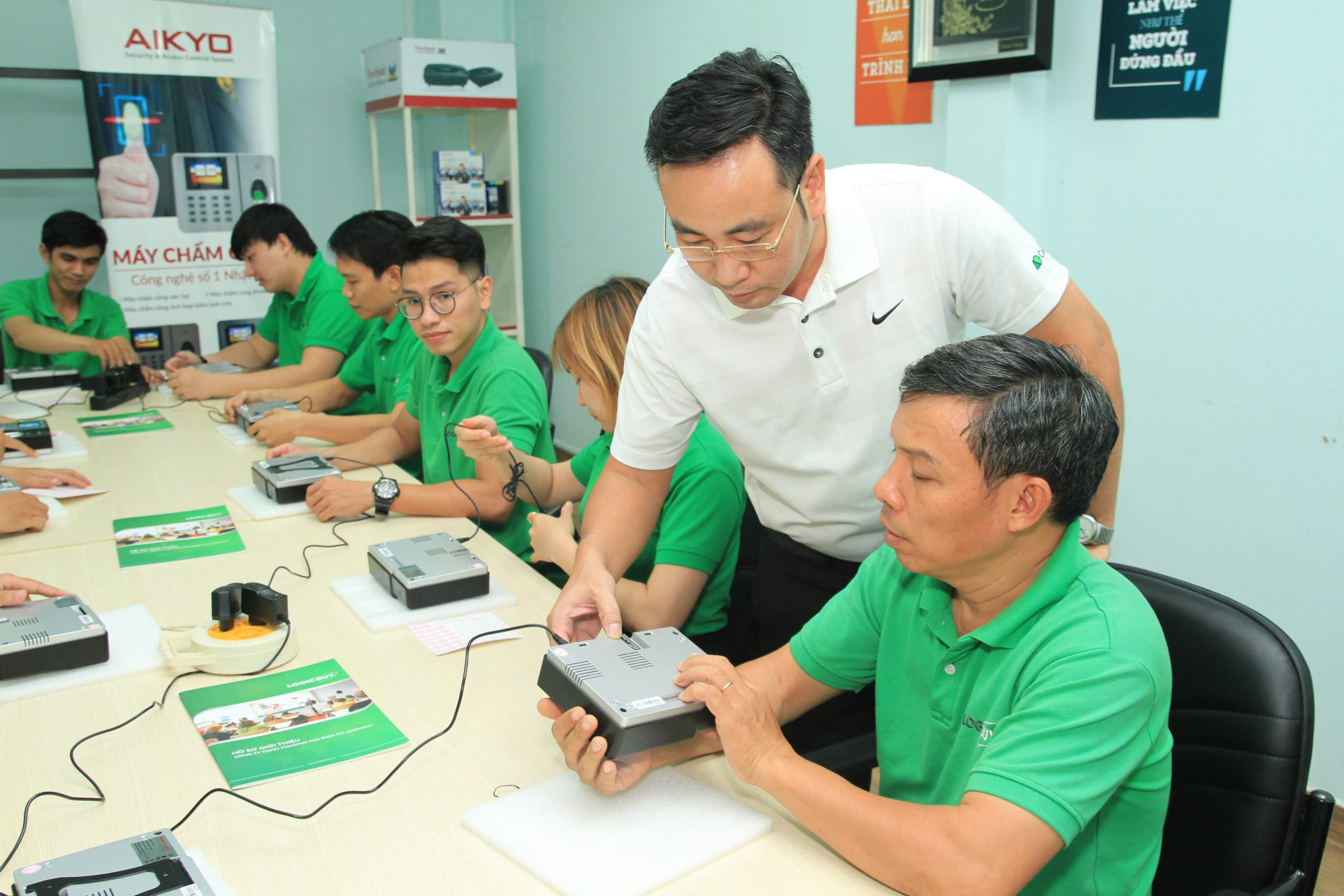 Step 2: Stamping warranty for timekeeper / components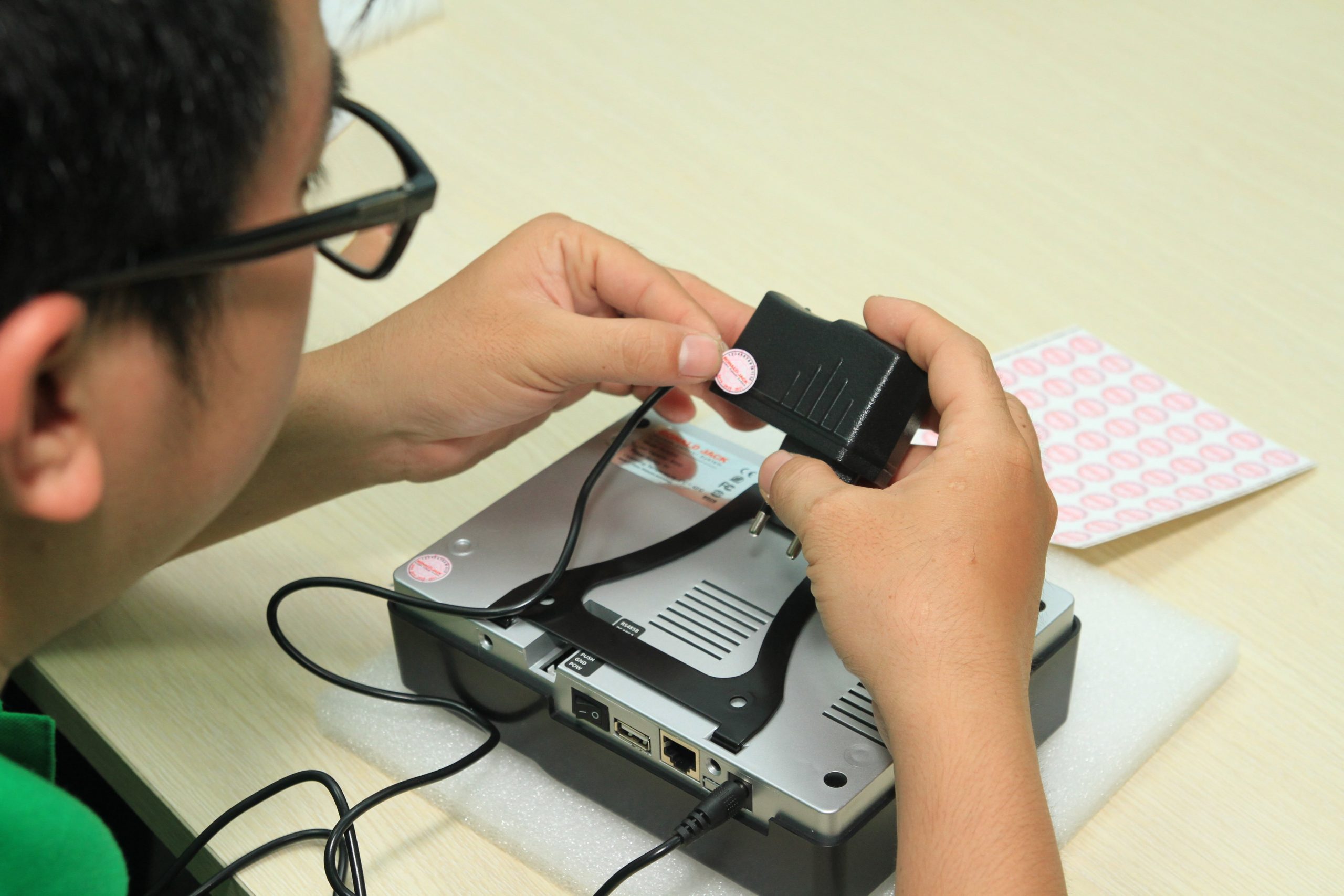 Step 2: Stamping warranty for timekeeper / components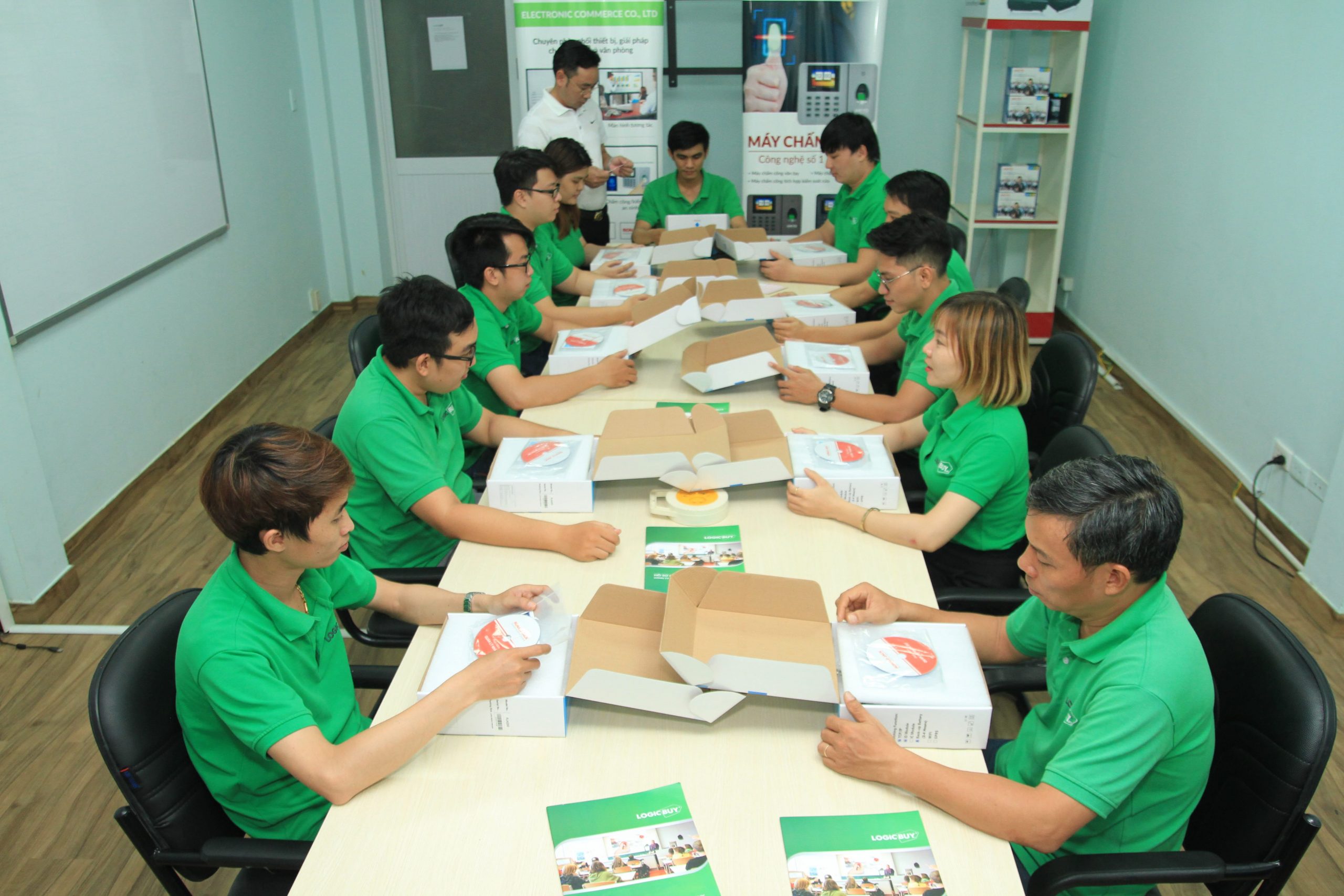 Step 3: Check components and canning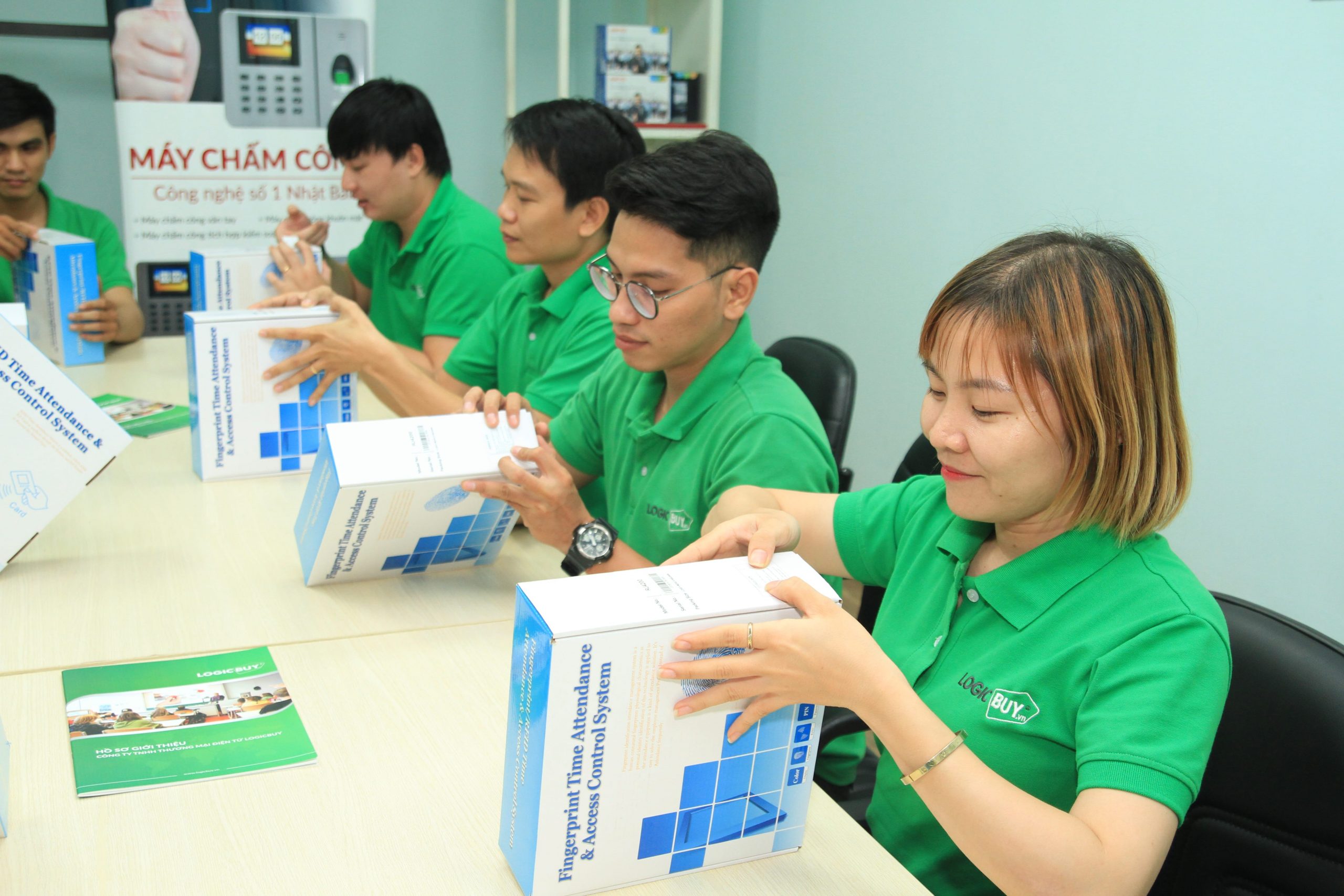 Step 4: Stamp auxiliary timekeeper
Step 5: Package to export